Digital producer designer account manager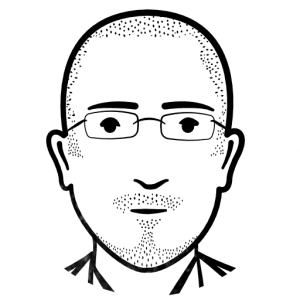 websites, WordPress, apps, print & digital marketing
I turn business goals into deliverable projects and effective campaigns.
Working with talented content creators, designers and programmers I deliver projects for agencies, brands, marketing departments and small businesses.
If you have a project you'd like to discuss then take a look my work. If you think we'd be a good fit then get in touch.
experience is the one thing you can't get for nothing
I'm an independent digital producer, designer & account manager, delivering projects for agencies, brands, marketing departments and small businesses.
I'll work with you to produce everything you need from WordPress websites and creative design to content. Whether that's ad copy, marketing photos, video, info-graphics, vector illustrations, web site planning, design or print collateral.
My clients appreciate my ability to turn their business goals into keenly costed and well specifiied projects. I take pride in delivering your project on time and on budget.
I haven't always worked for myself. I've been delivering websites for nearly 25 years. I've experienced most aspects of this fast changing industry, from web design and front end development to managing projects, accounts and running a busy agency iMedia department.
Head of iMedia for Gas Street Works where I managed the agency iMedia department.
Senior Technology Transfer Consultant at Birmingham City University's Technology Innovation Centre where I worked with SME's, getting new businesses online and helping businesses to trade online.
Design manager at User-Lab, a usability research facility at Birmingham Institute of Art & Design where I delivered accessible websites to external organisations and supported online teaching and learning.
Projects & accounts
Delivering projects, spotting opportunities
90%
Planning, costing and delivering projects. Dealing with changes to scope and deadlines. Working to spot opportunities and add value on behalf of my clients and their businesses.
WordPress
Content managed websites
80%
Install, setup, plugin installation and configuration. Page builder setup, page & post template creation. Integration with third party services such as Mailchimp, Zapier, Wistia etc.
Adobe XD
Wireframe, design, prototype
80%
Wireframe, design and prototype websites and apps. Create clickable prototypes and share them with clients. Great for larger sites with multiple page templates.
Elementor
Professional WordPress page builder
85%
Professional WordPress page builder. Enables fast and effective page & post template creation. Great third party plugin compatibility and service integration options.
affinity photo
Pro Image editing pShop alternative
65%
Proffesional photo editing alternative to Adobe Photoshop. Reads/writes PSD and many other file formats to ensure workflow compatibility.
Affinity Designer
Vector and bitmap editing .Ai alternative
90%
Vector and bitmap editing. Pro quality Adobe Illustrator alternative. Great for creative design & vector illustration. Reads and writes PSD, Ai, SVG etc for workflow compatibility.
Great service – I'll look forward to working with Justin and Will on an ongoing basis. Thanks 🙂
Justin is intelligent, insightful, highly knowledgable and great to work with. I'd happily recommend him to anyone
I've been working with Justin and his team for just under a year, developing a brand new electronic site induction App for Linden Homes. "I have learned so much", "The finished product is amazing…"
Justin understands how the technologies at his disposal can best be used to meet our clients' requirements and he's an excellent communicator too
I've been impressed with the level of thought and consideration Justin brings to each project.
I could not recommend justin highly enough. Justin's knowledge, direction and guidance have been vital in us meeting project demands and deadlines.
Justin is hugely supportive, a great problem solver, versatile and hard working I would highly recommend Justin and 48k to anyone.
I love designing and building great content managed web sites and campaign landing pages. My websites are fully responsive and built with SEO in mind to ensure your message gets across, regardless of platform or device. 
I take pride in delivering websites with design and features that you will be thrilled with.

If you need a little more support I can help you to design plan and cost a project that will help you grow your business online.
Whether you're ready to commission  a website or would like a 'no strings' chat about your project, get in touch.
Copyright 2019 © All Rights Reserved